Sinn has been producing specialized timepieces in Frankfurt since 1961. These include pilots' and divers' watches as well as chronographs and mission timers. These are timepieces that serve a specific purpose, and are much more than just watches. From depth measurement to navigation, from the eternal ice to space itself – Sinn specialized timepieces are used everywhere.
The watches are manufactured by clock makers in Frankfurt, who place them into their housings, regulate them, and cross-check them. Housings are refined with in-house developments such as magnetic field protection or defogging technology. This kind of high-quality timepiece deserves to be placed in the spotlight with great visual effects – from print to online.
To do so, Sinn trusts in professional image retouching from DAS STUDIO. We make sure the perspective, light, and shadows are just right, and that even the smallest detail is clear and recognizable.
The DAS STUDIO team has been finishing product photographs during our years-long partnership with the company. DAS STUDIO works closely with our specialists in high-end retouching to turn the raw data files we receive into a true masterpiece that shows off the high-quality timepieces down to the smallest detail.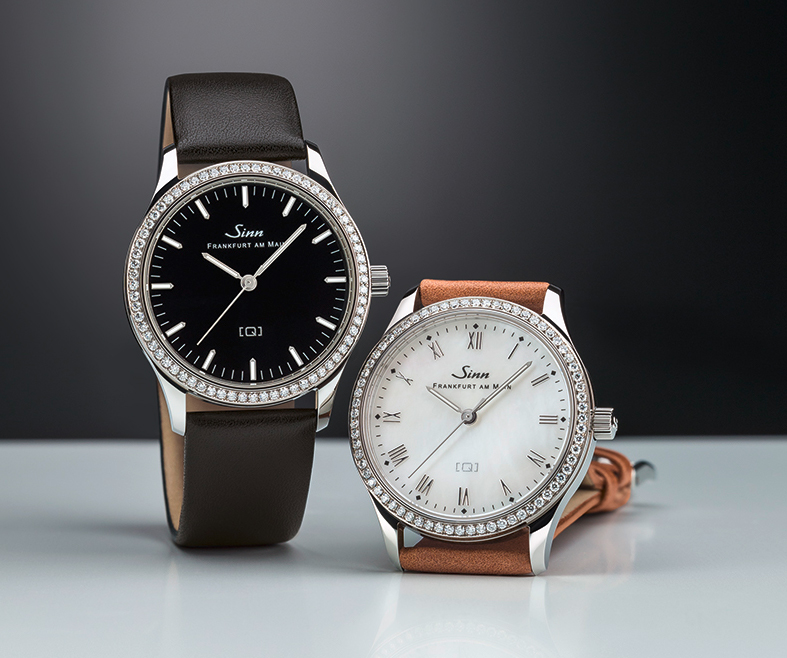 These data are useful not only for "traditional" offline media such as creating catalogs. The images are also great for creating the company's online presentation.
EVERY MINUTE COUNTS
The DAS STUDIO team was on board for the new EZM 12 mission timer, a model developed by Sinn for air rescue services which was presented at the 2017 Baselworld. The special feature on the EZM 12 is its rotating interior bezel surrounding the dial. It shows emergency medical professionals the "platinum ten minutes" and "golden hour."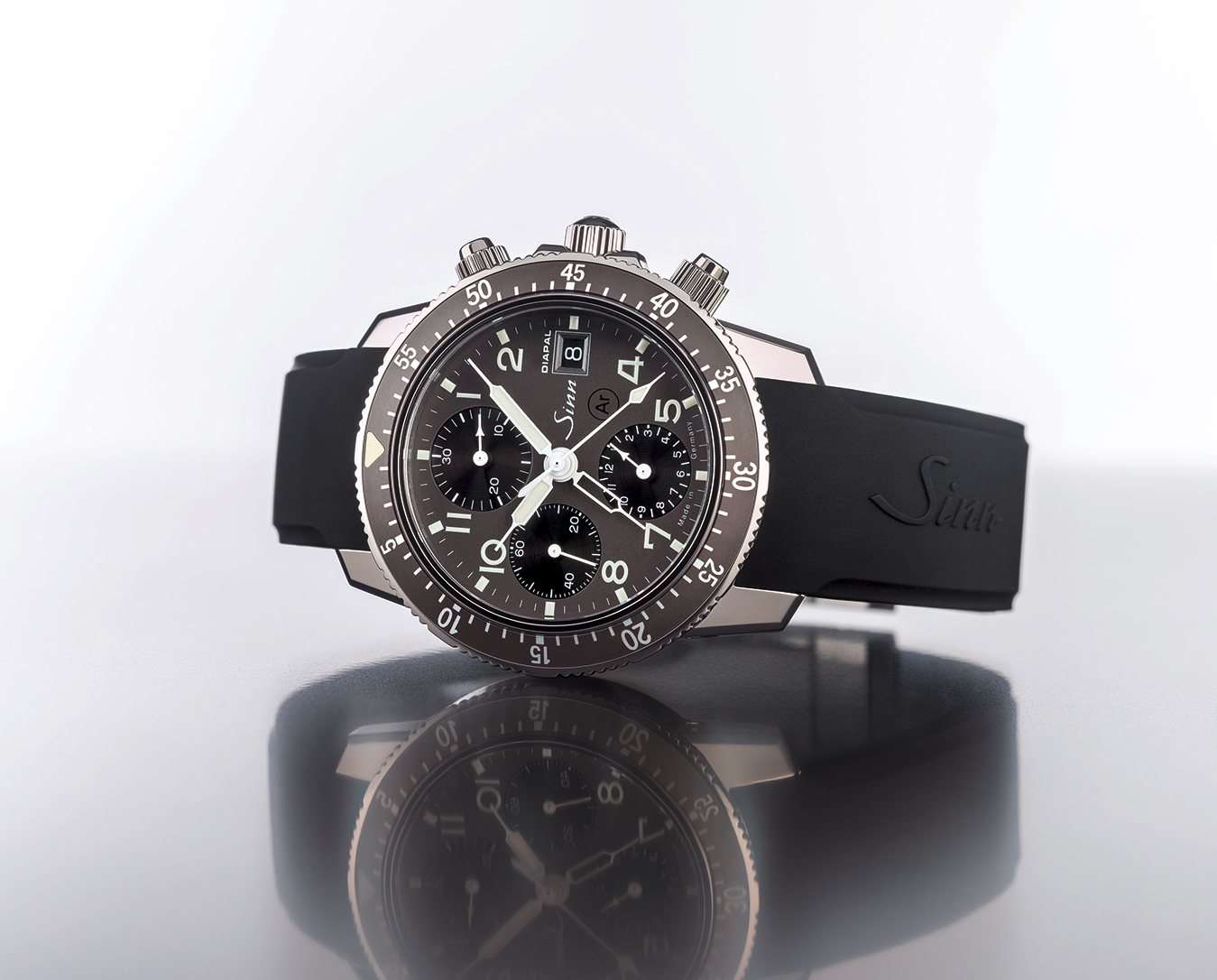 These time periods are important marks in air rescues, since patients should ideally arrive at a clinic within one hour after an accident. A critical patient should receive medical care within 10 minutes, then be transported to the hospital. Minutes, or even seconds, can be the deciding factor between life and death. The second hand on the automatic movement is another well-considered detail, and looks similar to a four-blade rotor. This makes it easy to quickly measure a patient's pulse.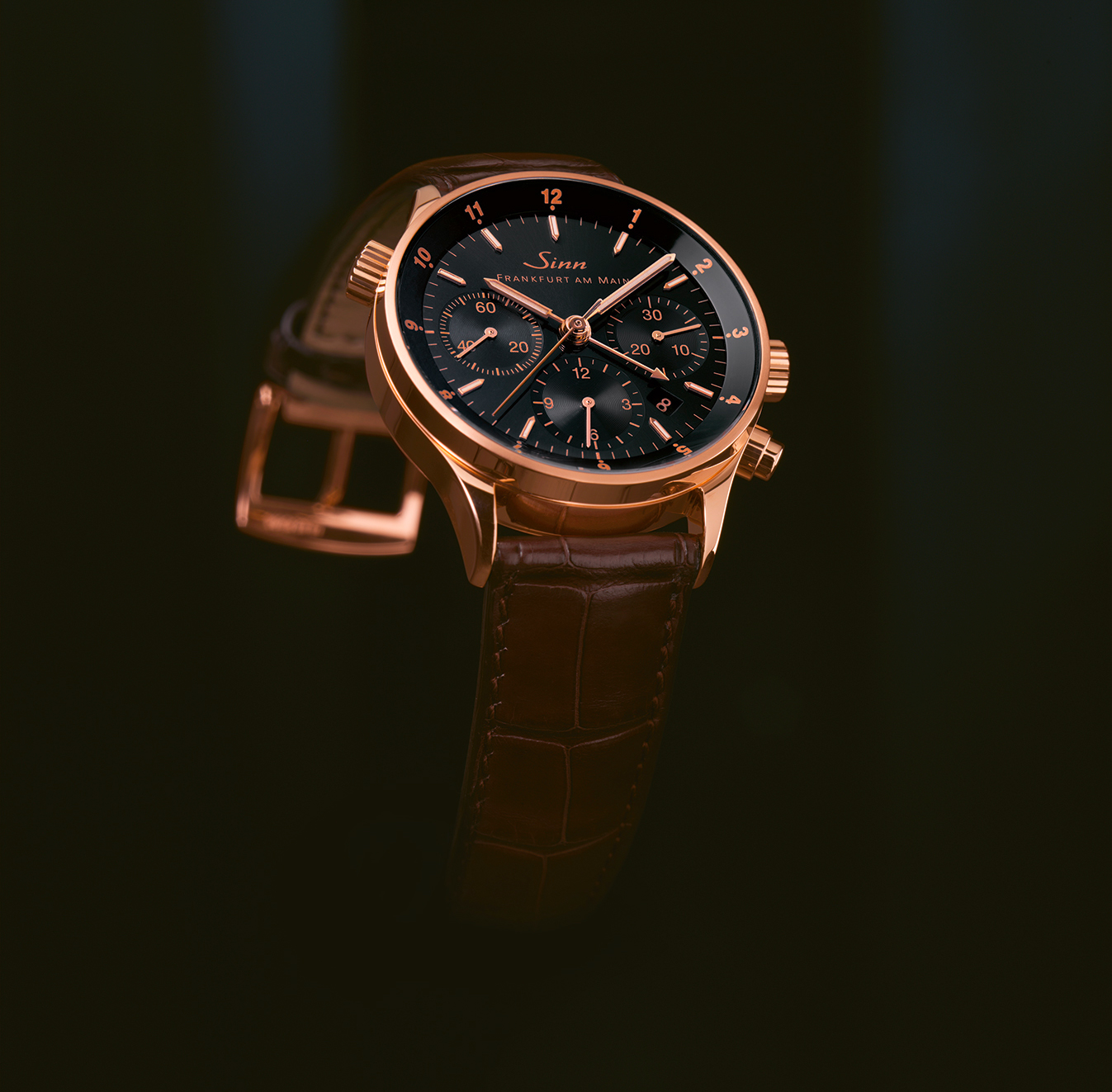 Sinn specialized timepieces are important tools in many professional fields. Pilots, divers, firefighters, emergency medical professionals, rescue teams, special units within the German Federal Police force and the Bundeswehr have trusted in mission timers from Frankfurt for more than 50 years. And Sinn has been trusting in professional image retouching from DAS STUDIO for many years as well.
If you have any questions regarding the packaging or Sinn, please contact Andree Koch: a-koch@das-studio.de
---
---
DAS STUDIO "Trusted Brand Production" – consistent and efficient implementation of your brand architecture and communication through all touch points, both domestically and abroad, is our core competence.
We've been successfully focusing on innovation and providing the best, award-winning customer service since we launched back in 1969. Along the way, we've always kept our core areas of expertise – image and color – in mind.
We use our broad experience and outstanding commitment to produce visual content for packaging, PoSM, and marketing communications for small, sophisticated brands, trademarks, and global players, in both print and digital media.
Happy and successful customers are our mission.
Central Brand Management as central reproduction or design-to-print-agency.
DAS STUDIO acts as a central brand management agency (central reproduction) to support trademark holders in efficiently and consistently adapting and implementing their whole range of packaging and PoSM across all printing processes and languages (design-to-print) – Your benefits as a branded company or retailer:
• efficient and consistent implementation (color, CI/CD) of all packaging designs, promotions or PoSM across all materials and printing processes
• faster implementation of promotions and language adaptations
• faster, centralized access to the most recent data
• data controlling through to the printing plate
You might also be interested in:
SAMPLE "INVISIBLE" BARCODE IN COLORED AREAS
MILLIONS OF CUSTOM PACKAGING SOLUTIONS – DIGITAL PRINTING MAKES IT POSSIBLE!
FILTERED, NOT STIRRED – A NEW LOGO FOR BRITA
DAS STUDIO WINS "HP INNOVATION AWARD"
DAS STUDIO Services
You can find all of our services here, all of which are also available individually. The broad range of services we offer makes us an optimal partner providing everyday support to marketing departments and agencies – including all the different tasks they perform everyday, no matter how tight the deadlines.
Creative Services
• Photography
• Retouching/Composing
• Design Adaptation (Sizes, Types, Languages)
• 3D Modelling/Pack Shots
• Dummy/Mock-Up
Prepress Services
• Artwork/Final Artwork
• Repro/Litho
• Colour Management
• Proofing
Print Services
• Print Production Management
• Fingerprints
• Press Proof
• Print Approval/Print Analysis
Medien-IT
• DS Workflow Management "WebJobTasche"
• DS Asset Management
• DS Design Automation
• DS Statistics
Digital
• App-Development
• Digital Signage
• Augmented Reality
• Virtual Reality
• CGI/3D – Stile & Animation
• Animation/Film