We are looking forward to see the movie – we have financially supported the production on Kickstarter in June 2016! Gary Hustwit's highly anticipated new documentary "Rams," the legendary industrial designer, will be available on streaming platforms in December 2018. The documentary of the former top designer of Braun will highly likely also be watched by our client Braun, in Kronberg.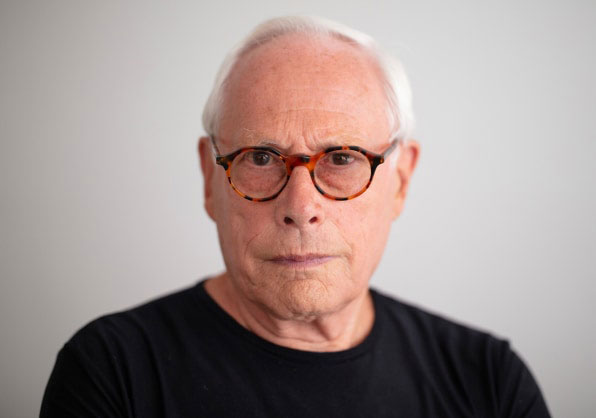 Dieter Rams [Photo: courtesy Gary Hustwit]
Links to external sources:
Please be aware that the following links will direct you to other sides hosted in e.g. the USA/UK with other data protection policies than our website.
We are also not responsible for the content on those websites.
By the way: Note the calculator on the movie poster and compare it with the one on your iphone – yep!
More about it , here: https://www.cultofmac.com/188753/the-braun-products-that-inspired-apples-iconic-designs-gallery/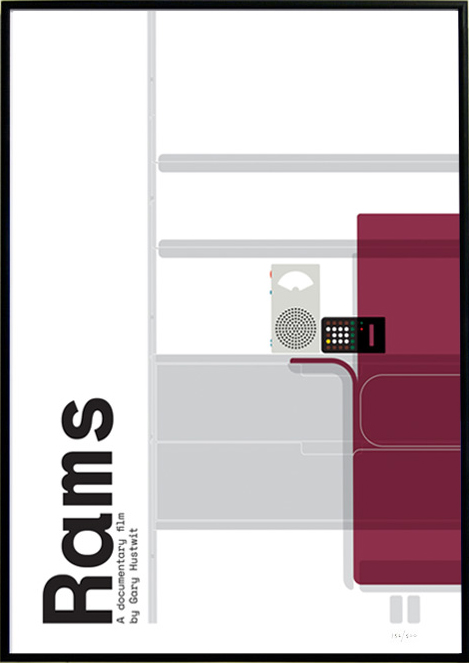 Movie Poster

Report about the project at "FastCompany":
https://www.fastcompany.com/90246965/dieter-rams-wants-silicon-valley-to-stop?partner=rss&utm_source=facebook.com&utm_medium=social&utm_campaign=rss+fastcompany&utm_content=rss&fbclid=IwAR2R1413-YffHEwuxe0mNFMUGubR56rFRcFQC8_nM-pFswxfUpC6AD6NT6E
The movie poster can be purchased here:
https://www.ohyouprettythings.com/shop/rams-special
---
---
DAS STUDIO "Trusted Brand Production" – consistent and efficient implementation of your brand architecture and communication through all touch points, both domestically and abroad, is our core competence.
We've been successfully focusing on innovation and providing the best, award-winning customer service since we launched back in 1969. Along the way, we've always kept our core areas of expertise – image and color – in mind.
We use our broad experience and outstanding commitment to produce visual content for packaging, PoSM, and marketing communications for small, sophisticated brands, trademarks, and global players, in both print and digital media.
Happy and successful customers are our mission.
Central Brand Management as central reproduction or design-to-print-agency.
DAS STUDIO acts as a central brand management agency (central reproduction) to support trademark holders in efficiently and consistently adapting and implementing their whole range of packaging and PoSM across all printing processes and languages (design-to-print) – Your benefits as a branded company or retailer:
• efficient and consistent implementation (color, CI/CD) of all packaging designs, promotions or PoSM across all materials and printing processes
• faster implementation of promotions and language adaptations
• faster, centralized access to the most recent data
• data controlling through to the printing plate
You might also be interested in:
SAMPLE "INVISIBLE" BARCODE IN COLORED AREAS
MILLIONS OF CUSTOM PACKAGING SOLUTIONS – DIGITAL PRINTING MAKES IT POSSIBLE!
FILTERED, NOT STIRRED – A NEW LOGO FOR BRITA
DAS STUDIO WINS "HP INNOVATION AWARD"
DAS STUDIO Services
You can find all of our services here, all of which are also available individually. The broad range of services we offer makes us an optimal partner providing everyday support to marketing departments and agencies – including all the different tasks they perform everyday, no matter how tight the deadlines.
Creative Services
• Photography
• Retouching/Composing
• Design Adaptation (Sizes, Types, Languages)
• 3D Modelling/Pack Shots
• Dummy/Mock-Up
Prepress Services
• Artwork/Final Artwork
• Repro/Litho
• Colour Management
• Proofing
Print Services
• Print Production Management
• Fingerprints
• Press Proof
• Print Approval/Print Analysis
Medien-IT
• DS Workflow Management "WebJobTasche"
• DS Asset Management
• DS Design Automation
• DS Statistics
Digital
• App-Development
• Digital Signage
• Augmented Reality
• Virtual Reality
• CGI/3D – Stile & Animation
• Animation/Film